Executive Biography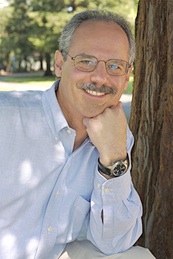 Gerry Barañano offers over 25 years' experience as an innovative, revenue-generating leader who offers a unique blend of marketing acumen, business development, and strategic planning skills.  He brings deep expertise in launching new innovative products and services into established industries, both domestically and internationally.  Gerry has crafted and executed winning strategies to drive year-over-year sales and profits of new products and services for AT&T, Univision, Nortel, and USWEST as well as smaller high-tech firms.
Gerry founded The RevLaunch Company to offer a different approach to the launch of new products and services, whether from unknown start-up companies, regional companies, or large international corporations.  His approach dramatically reduces the risk of errors in strategy and product positioning in order to deliver accelerated revenue.

Prior to starting The RevLaunch Company, Gerry was Vice President of Sales at Nortel Networks for Nortel's photonic switch division.  In addition to his sales responsibilities, Gerry represented Nortel on various optical standards bodies gaining an appreciation of the key role standards bodies have in new product acceptance.  Gerry was VP Marketing and member of the Board of the Optical Internetworking Forum as well as founding Board member of the Public Interest Registry.

Gerry joined Nortel through the acquisition of Xros, an advanced technology company.  As Vice President of Sales for Xros, he played a key role in selling Xros to Nortel for $3.2 Billion. 

Earlier in his career, Gerry benefited from a very broad exposure of management disciplines, including sales, finance, operations, and general management for companies that included AT&T, US WEST, Univision Television, and numerous start-up companies. 

From his extensive experience in start-up companies and in new product introductions to established markets, Gerry believes in frequent, early interactions with potential customers prior to finalizing product positioning, strategy, and messaging.  Gerry uses sales as a diagnostic tool in order to correct strategic and positioning errors early.  Called Commitment Marketing, this process requires the customer demonstrated early interest by making concrete commitments to the new product or technology.

After delivering his market-vetted strategy, Gerry begins an aggressive sales effort to quickly generate significant early revenue.  Speed to sales is a core belief.  Gerry will then teach and transfer the final field-tested formula for success to an internal champion.

Gerry Barañano holds a B.A. from Yale University and an MBA from the Stanford Graduate School of Business, and, lives in Oakland with his wife and son.